Multi Blend.
Bow-nified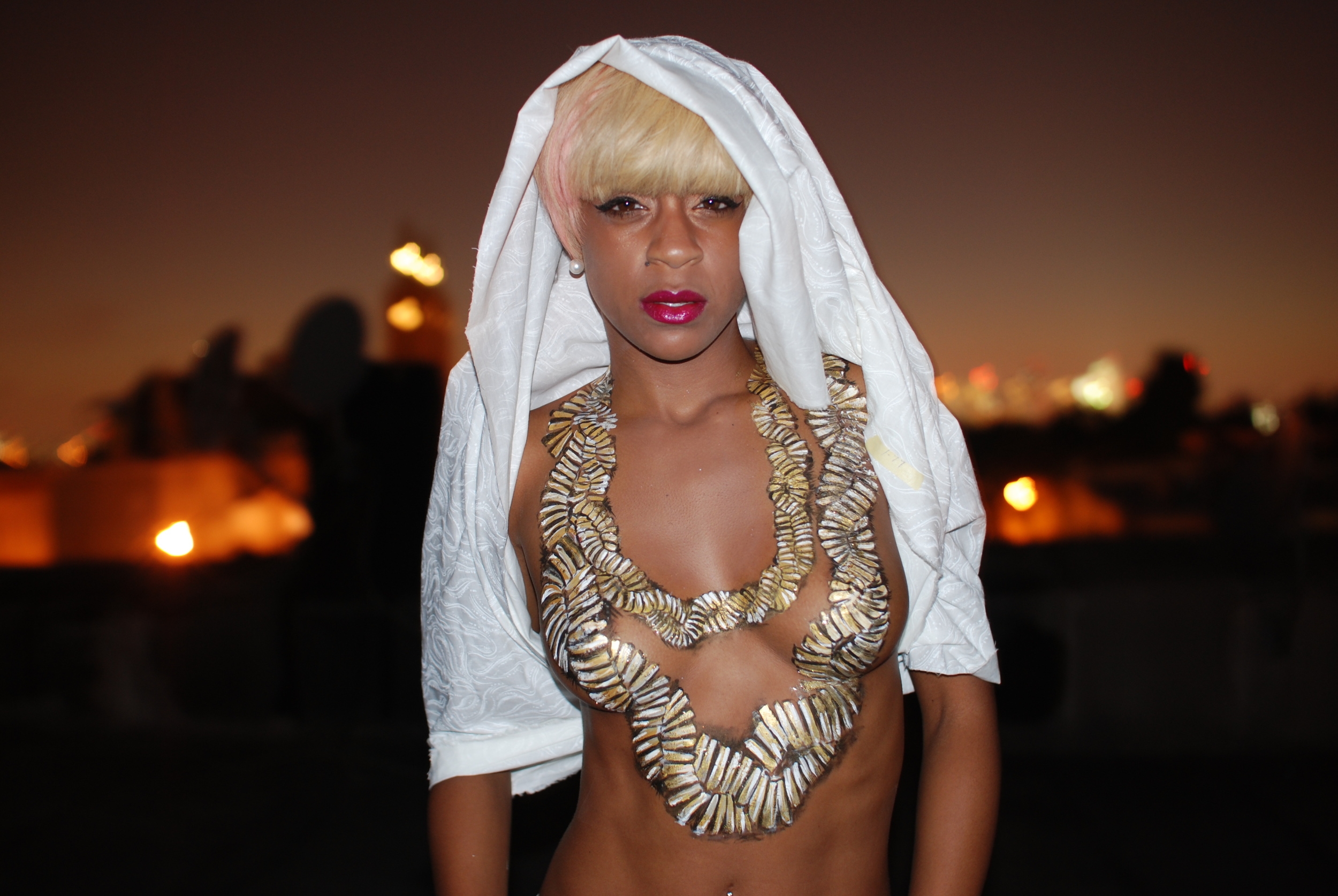 Queen of queens
Rayvonn pride
Model painted for a concert, for performer Rayvonn.
Game Time
A body art piece done, to celebrate the history of Monopoly.
Silence is Goody.
face painted on hand and planted on face? yes.
Museum of Sex
models Haley and Autumn, model their body paint at the Museum of Sex for Lisa Rina's book release party.
Pull Up Selecta
Musical talent and party extraordinaire "Rayonn" with 2 body paint models at his music video party for "Pull Up, Pull Up, Selecta", featuring Shaggy.
basketball jersey
the Box
choreographed performance, for the finale of Love & Paints Equinox event at The Box in NYC. Dancers beginning in black paint, were progressively covered in uv reactive paint and revealed under blacklight, as they danced in a representation of sex on canvas, until the final moment where the canvas underneath them, was raised to show their masterpiece.
House of Roderick promo
Model Franceleslia Millien , modeling body painted lingerie, for the promotion of a Runway show for House of Roderick, during Fashion Week NYC.
summerjam
painted for Hot97's SummerJam, dancers modeling their body paint with DJ Magic, before they flash mobbed the city.
RSNY Tammany Hall
Rock Star Society, with body painted model, Eric Sosa, and Dai Burger, at NYC's Tammany Hall.
johnny mac
luna de lace
NYC's La Pomme nightclub, featuring body art by Cass Jones. Model Franceleslia Millien in a custom fabric skirt and a painted dress...
eve
connections
a belly painting done for a loving mother to be.
coifed tee at Rocawear Hair Art Show
pink dreams
rookie of the year
blue corset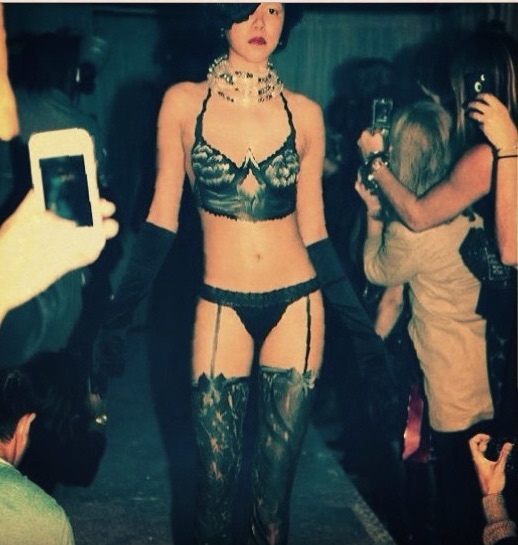 house of roderick
temporary inklife