Release
A completely random creation with many small details throughout a larger picture.
Bosslady takeover
Mural, which originated in Cass' first business venture, a tattoo shop on the Lower East Side of Manhattan. Full piece measures 4 feet by 6 feet, done on wood.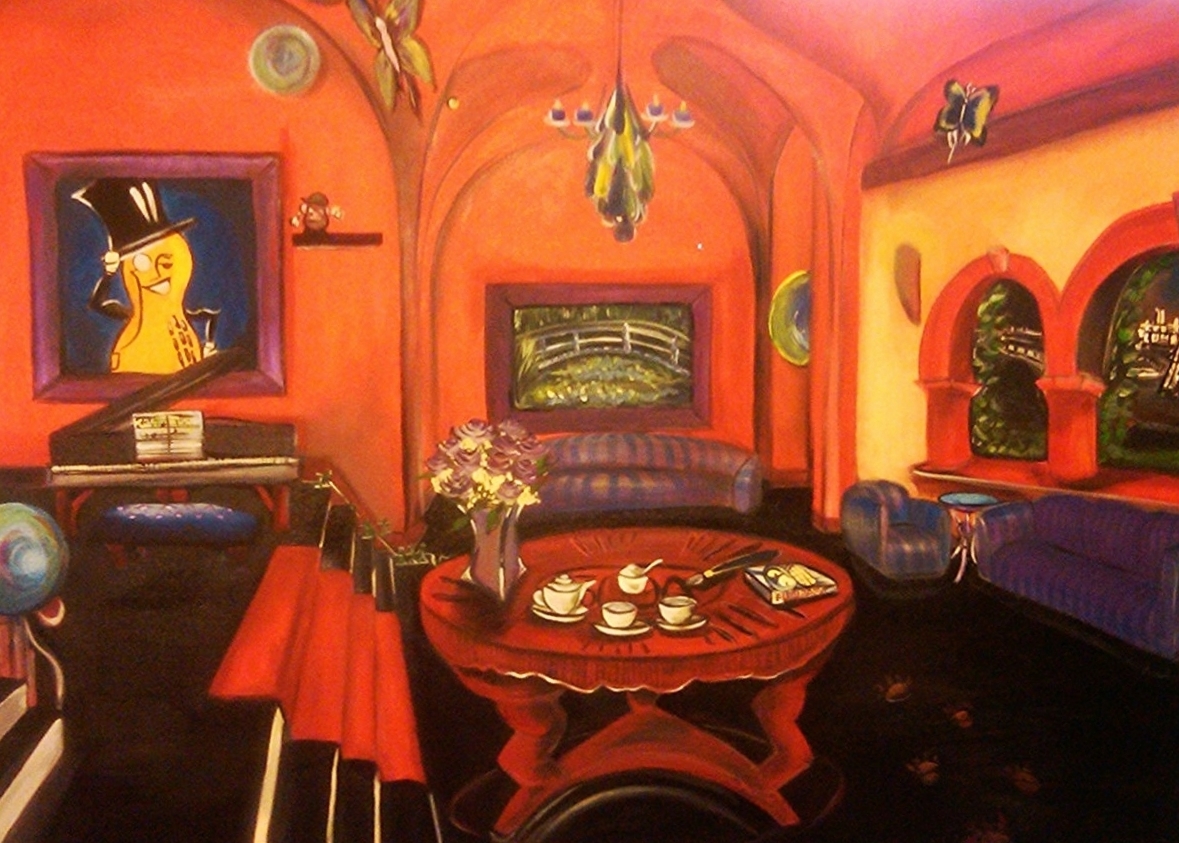 Ferko inspired painting
Commisioned and created custom for the client, this mural depicts their dream house with random accents that hold symbolic meaning to them, or represent them personally. Created in the style of their favorite artist Ferjo.
Drink Me
A collage honoring brand identity and typography, in the alcohol industry.
Marilyn the Infamous
A glass frame piece, inspired by a stained glass style, of Marilyn Monroe.
Grazella
Custom commisioned piece created to depict the aura of sexuality and confidence that radiates through todays woman.
Boss
originally started as a live painting during an album release party for NYC musical duo Thirty for Pop.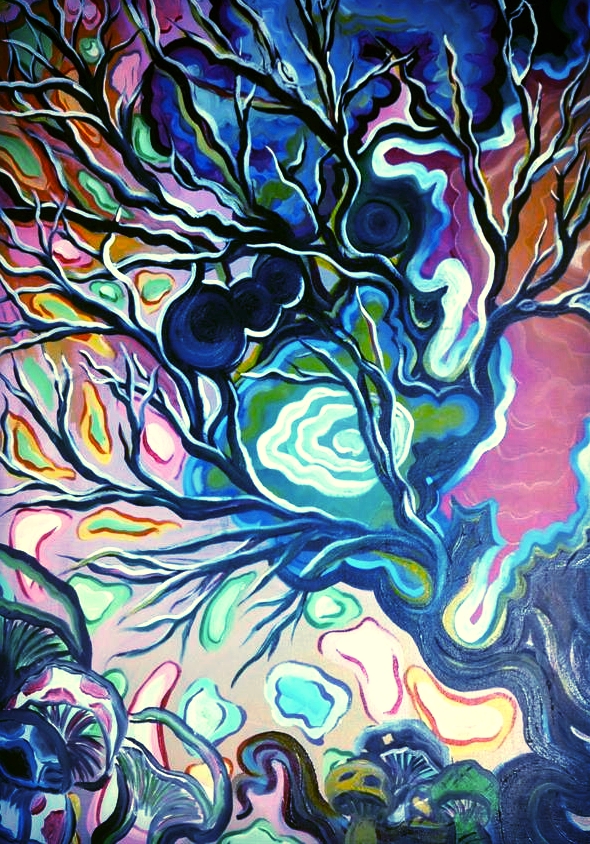 Father Nature
A painting done by Cass during her studies at the School of Visual Arts, in NYC.
Oil on canvas.